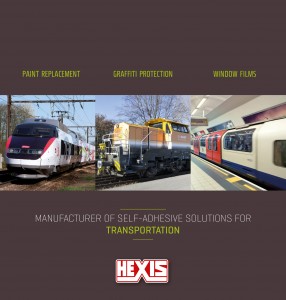 HEXIS is a key player for the manufacture and adhesive coating of films. The company specialises in high performance PVC and non-PVC films, and develops a range of innovative products designed for professionals in the fields of digital printing, signage, lettering, vehicle marking and protection. The HEXIS group is present all over the world.
http://www.hexis-graphics.com
http://catalogues.hexis-graphics.com
Want to get in touch with us?